[ad_1]

DORCHESTER, MASS. (WHDH) – A portion of the Red Line temporarily switched to shuttle buses and several lanes on Route 93 southbound in Dorchester were closed due to a tractor-trailer rollover, according to officials.
The MassDOT announced the crash just before 1 p.m. Thursday, adding that two right lanes were closed in addition to one lane on the left near the Savin Hill exit.
Tweeting a photo of what appeared to be the tractor-trailer, the MBTA Transit Police Department stated the rollover caused damage to fencing next to the Red Line railway.
A minute later, the MBTA announced shuttle buses would replace service between JFK/UMass and North Quincy due to "service being blocked."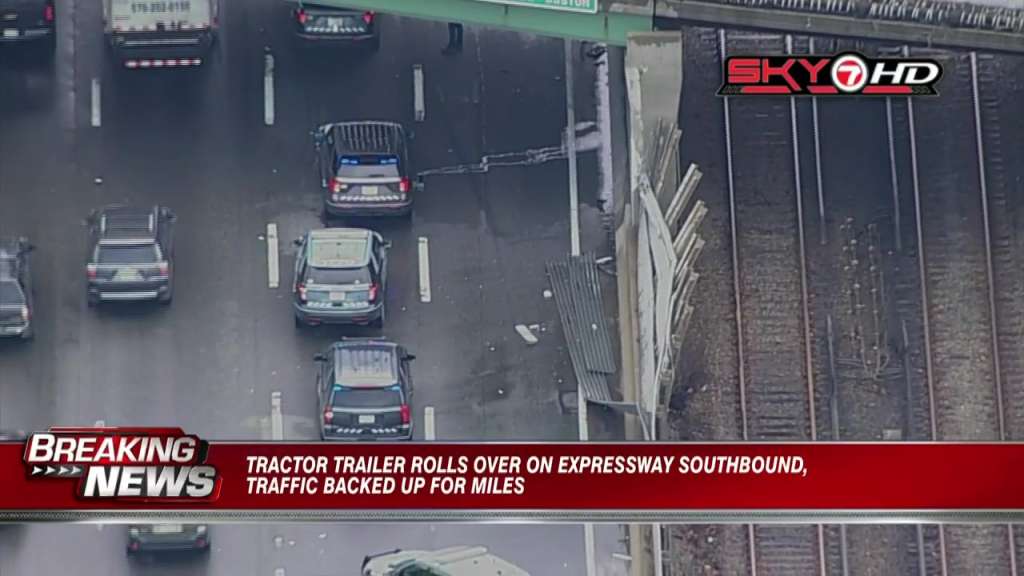 A SKY7 camera spotted Boston Fire Department crews at the scene, along with police as first responders surveyed the damage. According to Boston EMS, no one required transportation after EMTs were called in.
Behind the accident, traffic was snarled as a trickle of cars and trucks were directed past the crash.
The fence itself, struck just before an overpass, could be seen bending outward, to a point of almost hovering directly above the Red Line tracks.
By 1:30 p.m., both left lanes on the Expressway had reopened.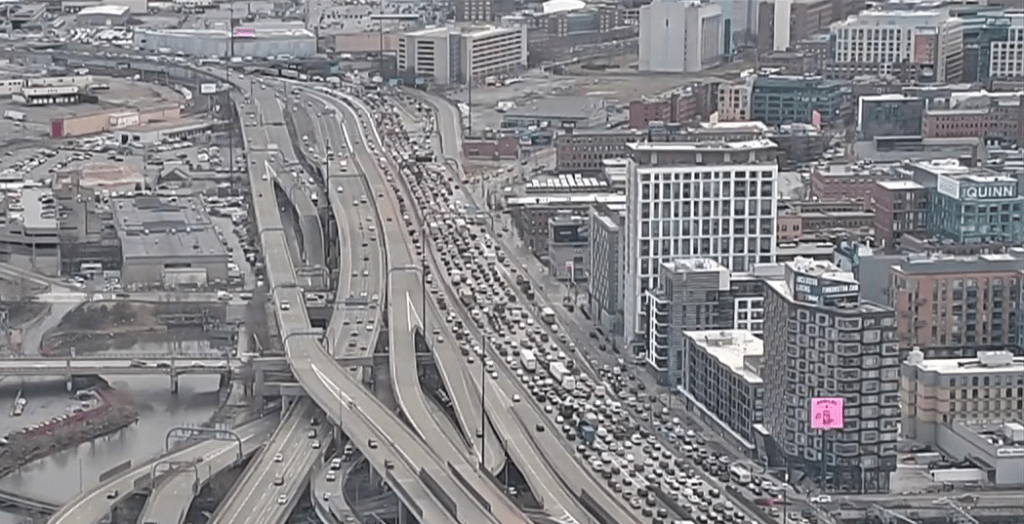 Shortly after 3 p.m., the Transit Police Department stated that Red Line service was once again operational. The MBTA mentioned delays of "about 20 minutes" were expected due to the accident as rail service resumed.
By 4:45 p.m., the MassDOT posted an update to say the scene had been cleared, with all lanes on the Expressway reopened. Officials added that residual traffic was expected.
(Copyright (c) 2022 Sunbeam Television. All Rights Reserved. This material may not be published, broadcast, rewritten, or redistributed.)


[ad_2]

Source link