Getting a wheelchair-accessible vehicle is a good choice for people who need to drive, but they need to know which type of vehicle is best for them. These vehicles come in various styles, including rear entry, side entry, folding ramps, and seats that swivel.
Side Entry
Side entry wheelchair accessible vehicles are among the most popular choices for wheelchair-accessible vehicles. They offer the convenience of driving from a wheelchair and extra room for passengers. They can accommodate up to five non-disabled passengers and a wheelchair user.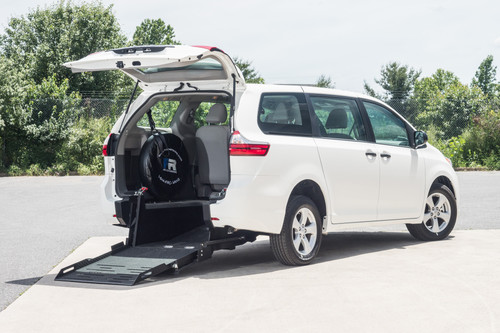 Side-entry wheelchair-accessible vehicles are more expensive than rear-entry wheelchair-accessible vehicles. These types of vehicles offer a variety of seating options, including removable front seats. Many side entry vehicles also offer a foldout ramp. A foldout ramp is especially convenient because it allows wheelchair passengers extra room to maneuver their wheelchairs.
Rear Entry
Purchasing a wheelchair-accessible vehicle is a big decision. It would help if you considered many factors from all angles. Getting a power transfer seat to handle the entry is a good idea. Hand controls are also a great option.
There are two main types of wheelchair-accessible vehicles: side entry and rear entry. Each has its pros and cons.
Side entry vehicles are great for curbside entry but can be more difficult to park in tight spaces. They also typically have more room for passengers.
Rear entry vehicles are easier to park and have more ground clearance. These vehicles are also less expensive to convert. They are often converted from a good used vehicles.
Side entry vans typically have removable front seats, allowing another wheelchair user to sit in the front passenger position. These vehicles also typically have foldout ramps or an in-floor ramp.
Folding Ramps
Whether you are a permanent user of a wheelchair or just a temporary user, a folding ramp can help you get to your destination. These ramps are easy to install and fold up for easy portability. Using them can make a big difference when encountering curbs and other difficult areas.
When choosing a wheelchair ramp, you should consider a few factors. These include the type of ramp you need and the size of the vehicle you plan to use. In addition, you will want to consider the ramp's weight limit.
Folding ramps come in various styles, including single-fold, multi-fold, and bi-fold. Each type offers different features. Consider a power foldout ramp designed to provide ease of use.
Seats That Swivel
Adding seats that swivel in wheelchair-accessible vehicles can be important in increasing independence for people with disabilities. In addition to making it easier to get in and out of a vehicle, these seats can also improve comfort and maneuverability.
Swivel seats come in a variety of styles and functions. Some lift people to their feet, while others allow them to rotate the seat in multiple directions. Several swivel seats have lifting actions, and others are fully powered. They are also available in custom designs and colors.
Some swivel seats allow wheelchair users to rotate the seat to their driving position. They also allow the driver to get a better view of the outside of the vehicle. These seats are designed to be installed in front or rear passenger seats.