In the apparel and clothing industry, you should know the four essential things to focus on. These are Customer-centricity, Product development, fabrics, and efficiency. These four things are the lifelines of your business and your brand. They can increase your revenue and retain your existing customers. To do this, you must ensure you can adapt to global needs.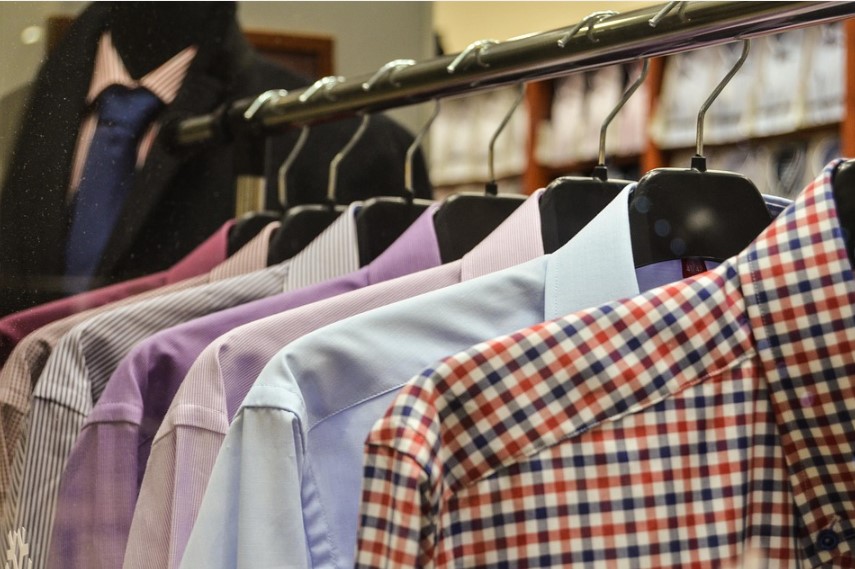 Customer-centricity
In the fast-paced world of fashion, customer-centricity is crucial to staying competitive. Zara, for example, uses a process that enables the merchandising and sales teams to be closely aligned and to get feedback on trends and customers' needs. It also uses cutting-edge RFID technology in its stores to keep track of inventory. This allows Zara to launch new designs and reduce inventory costs quickly. Its production scheduling is also tightly coordinated.
Customer-centric brands take the needs and desires of their audience into account more than anything else. They consider customer satisfaction, opinions, and experience when designing their products. Additionally, they believe the thoughts of customers who frequently share their perspectives about sustainability in fashion and product practices on social media.
Product development
There are many important things to consider when developing an apparel and clothing brand. Keeping up with global trends is crucial, as is ensuring product quality. The product development process requires adapting to changes in product design, adhering to a short development cycle, and ensuring that the finished product meets customer expectations. In addition, it requires forming long-term partnerships with buyers to reduce the risk of stalled inventory.
Technology is a vital part of any business. To remain competitive, garment manufacturers must adopt new technologies and automation. Automated machines can help reduce labor costs, improve quality, reduce breakdowns, and improve inventory control. Automation can also benefit garment manufacturers by eliminating manual intervention.
Efficiency
Improving apparel and clothing manufacturing efficiency is vital to sustaining growth and profitability. This requires the introduction of new technologies. New automated machines will help minimize the amount of manual intervention and result in direct cost savings. They will also reduce breakdowns and increase quality. Mechanical systems will also ensure better inventory control.
An industrial engineer can estimate the efficiency of a clothing production line by studying the output data. This data will be based on the garment SMV or Standard Minute Value. This value is used to determine how many pieces are produced per hour. A successful apparel manufacturing line will yield about two hundred samples per hour, and the overall production capacity of the entire factory can be measured according to the efficiency of the production line.
Efficiency is crucial for apparel companies, as they have substantial labor costs. Most companies recruit a high number of employees to improve revenue. However, some companies overstaff their stores and have to cut back on staff to enhance their performance. For example, Gap Inc. overstaffed its stores, and American Eagle Outfitters Inc. overstaffed its salespeople. The two companies should consider reducing the number of stores and cutting down on employees.
Fabrics
Fabric is a crucial component of any apparel or clothing item. It's truly the soul of a product. A poorly-made fabric can easily ruin your design or production efforts. Choosing the correct fabric is the next most vital step after designing. There are many qualities, colors, and designs to choose from.
You'll want to choose a stretchy material to match the pattern you're creating. When selecting fabric, look for elasticity. Elasticity refers to the fabric's ability to bounce back after being stretched. Fabric elasticity can be measured by pulling the material over a ruler five inches in length. The resistance you feel will determine how much stretch the fabric has and will ultimately affect the fit of your finished product.
Weight is another crucial factor to consider. Fabric weight is measured in grams per square meter. This determines the thickness of the material and is used to create garments. Different fabrics have different weights, which will affect how they wear them.
Care instructions
It is essential to follow the care instructions for labeling laws on textile products. These laws require manufacturers and importers to provide regular care instructions and labels. The instructions must use the appropriate terms and symbols for textile products, such as 'wash separately' or 'line dry.' The Federal Trade Commission has established standards for the care instructions, characters, and terminology used on textile products.
Care labels present the necessary information about the care of an apparel item, such as the recommended fabric care, cleaning process, and drying method. Typically, care labels include a glossary of terms to make it easier for the consumer to understand the care instructions on a product. The brand will also list the type of fabric and decoration of the clothing. Some labels also warn against improper care.