[ad_1]

How about that weekend! Temps were near 50 in the afternoons and it actually stayed dry for many of the daylight hours, aside from some late-day sprinkles on Sunday. While the weather has been tranquil the last few days, and will be free of big storms this week, we certainly have some big changes ahead.
Those changes aren't all that noticeable today as once again we bounce up into the mid 40s to near 50 degrees and stay dry through this afternoon with cloudy to partly sunny skies. Clouds do thicken up this evening with a few light rain and snow showers moving through overnight. The best chance for a slushy coating of snow will be across northern Worcester County. Behind that front, temps slide back into the low 30s.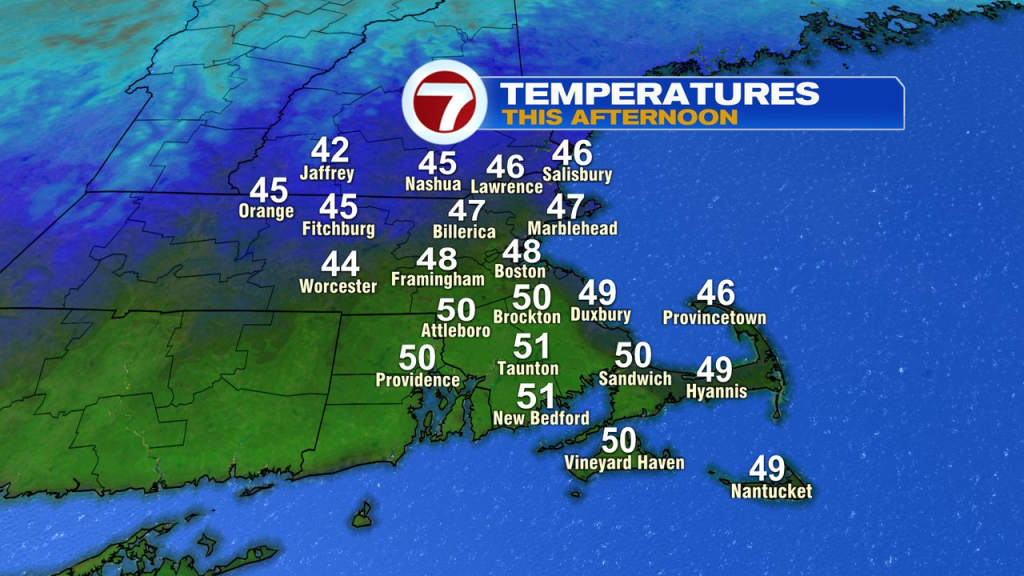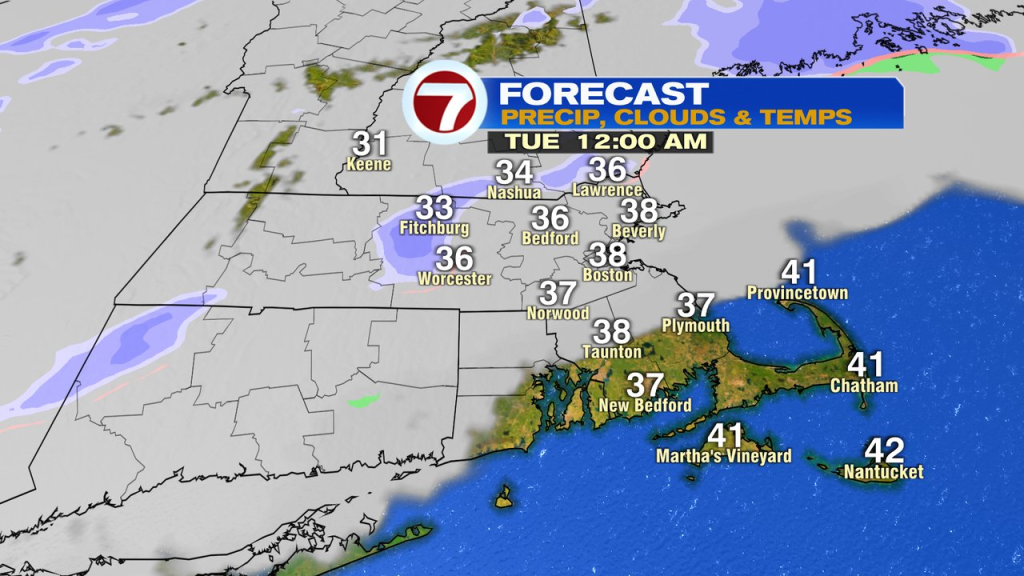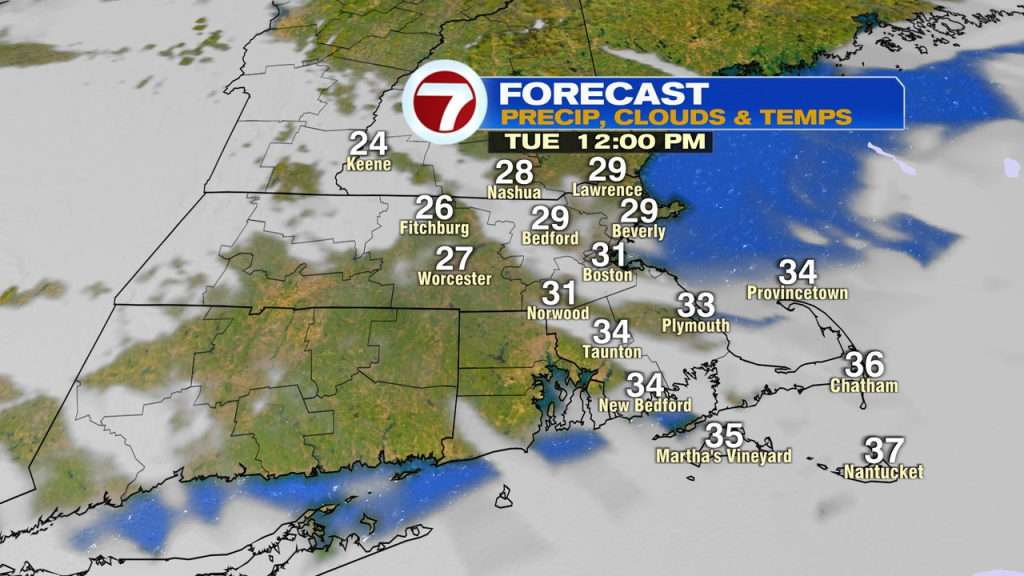 While it won't be bitter, the air tomorrow is chillier as highs top off in the low to mid 30s, not moving up much off the morning lows. We'll stay seasonably chilly through Friday morning, then Friday afternoon into Friday evening, the bottom falls out.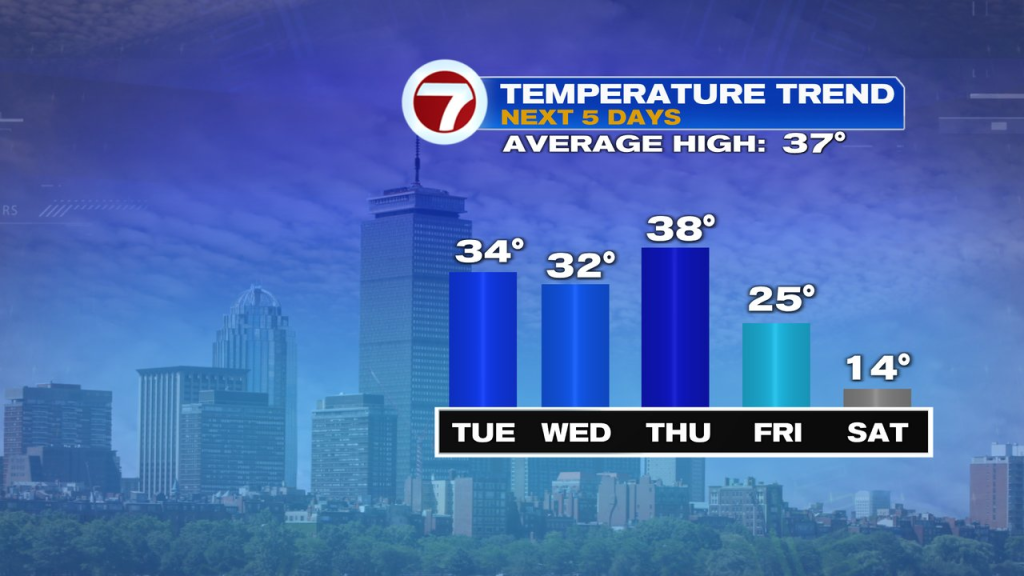 As an arctic front slides through southern New England, north to northwest winds increase, as bitterly cold air sweeps in. Temps fall below 0 for many of us Friday night with wind chills pushing -20 to -30. The last time we were below 0 in Boston was 5 years ago. Fortunately, the core of the cold last only about 36hrs (Friday afternoon – Sunday morning). By Sunday afternoon, temps jump back to near 40!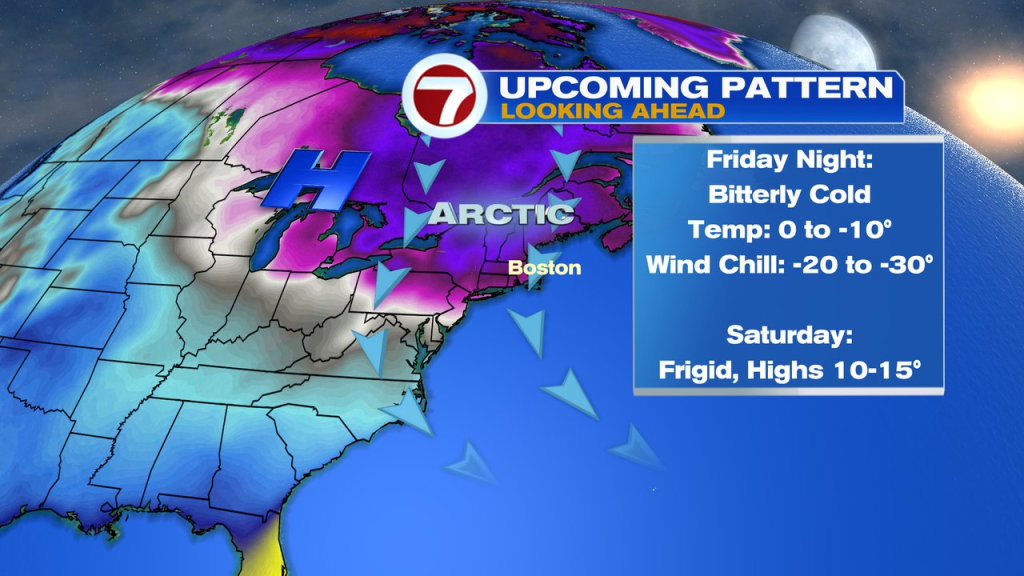 [ad_2]

Source link