[ad_1]

7Weather – It was so nice to see the sun today! The sun helped push temperatures to the upper 30s/low 40s today. The city of Boston hit 42°. Today's ends what is climatologically our coldest time of the year (January 15th-27th) when our average high temperature is 36°. Tomorrow that average high goes up to 37°, and continues to go up.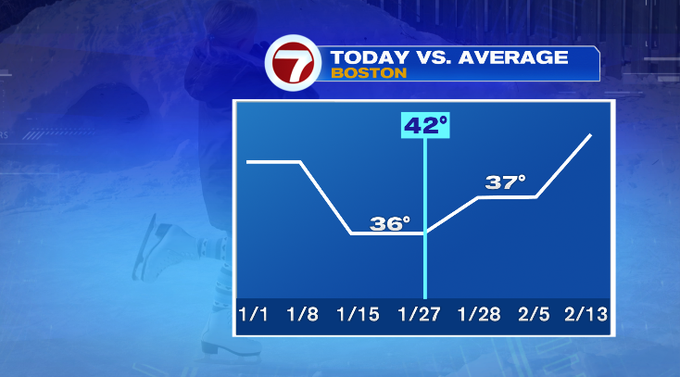 We'll keep the mild feel around this weekend and boost temperatures even more. The majority of the weekend will be dry. Saturday highs will be in the mid to upper 40s for most of us. It'll be breezy throughout the day. Sunday, our highs get a boost even more. There's a decent chance we'll get to the low 50s. You can see that signal with the European Ensemble model below.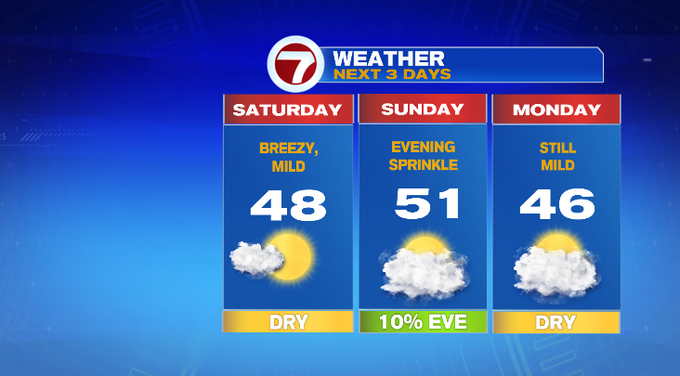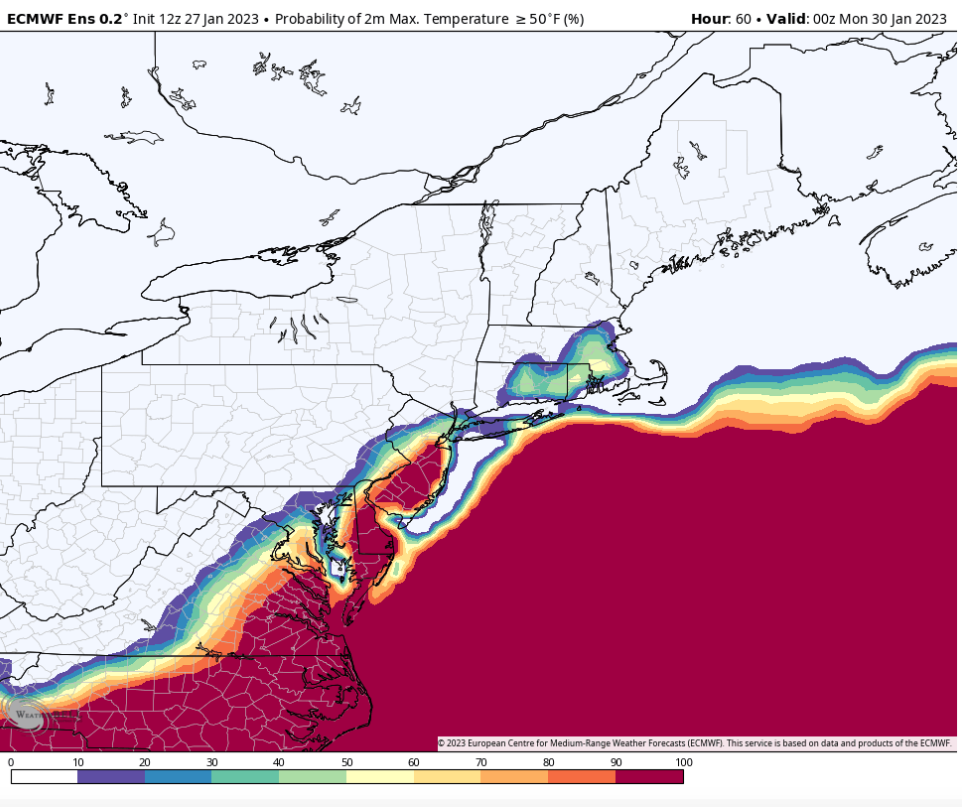 Sunday there's also a chance for a late day sprinkle for our area. A low pressure system will work its way to our west and move north. For us, this will just be a quick sprinkle or two. For ski country, it'll fall as snow with a shot of 1-3″ or so. I expect sprinkles anywhere between 3-8pm, as the light rain band moves west to east.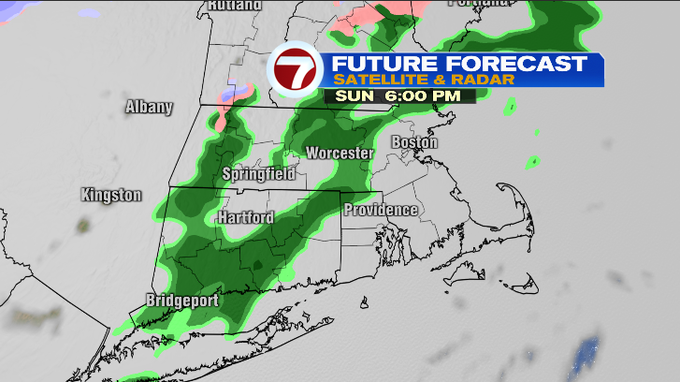 That'll be our last shot of precipitation for January. February will bring the chance for snow. We're watching a low that will get its act together off the Carolina coast and stay to our south. That position could bring some snow to our area Wednesday and Thursday. Beyond that it looks very likely that Friday will be colder. Stay tuned to just how cold over the next week.
-Meteorologist Melanie Black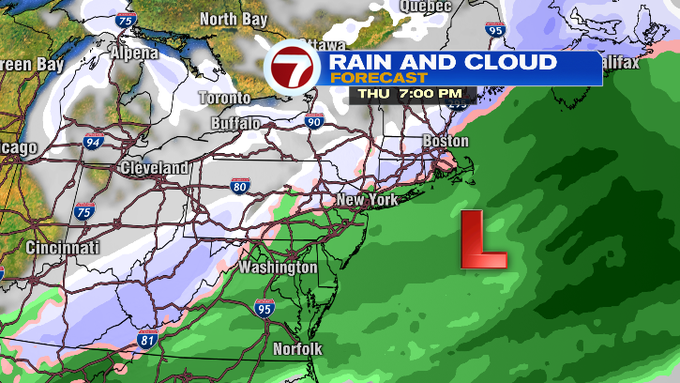 [ad_2]

Source link