Whoosh… and just like that, our high heat and high humidity are gone with the wind. The west to northwest wind that is. With dew points back into the 50s this morning and air temps capped in the low to mid 80s this afternoon, we're right back to our comfortable summer weather today and tomorrow. The heat wave is over, finished after 7 days in a row of 90+ for Boston and many other towns/cities.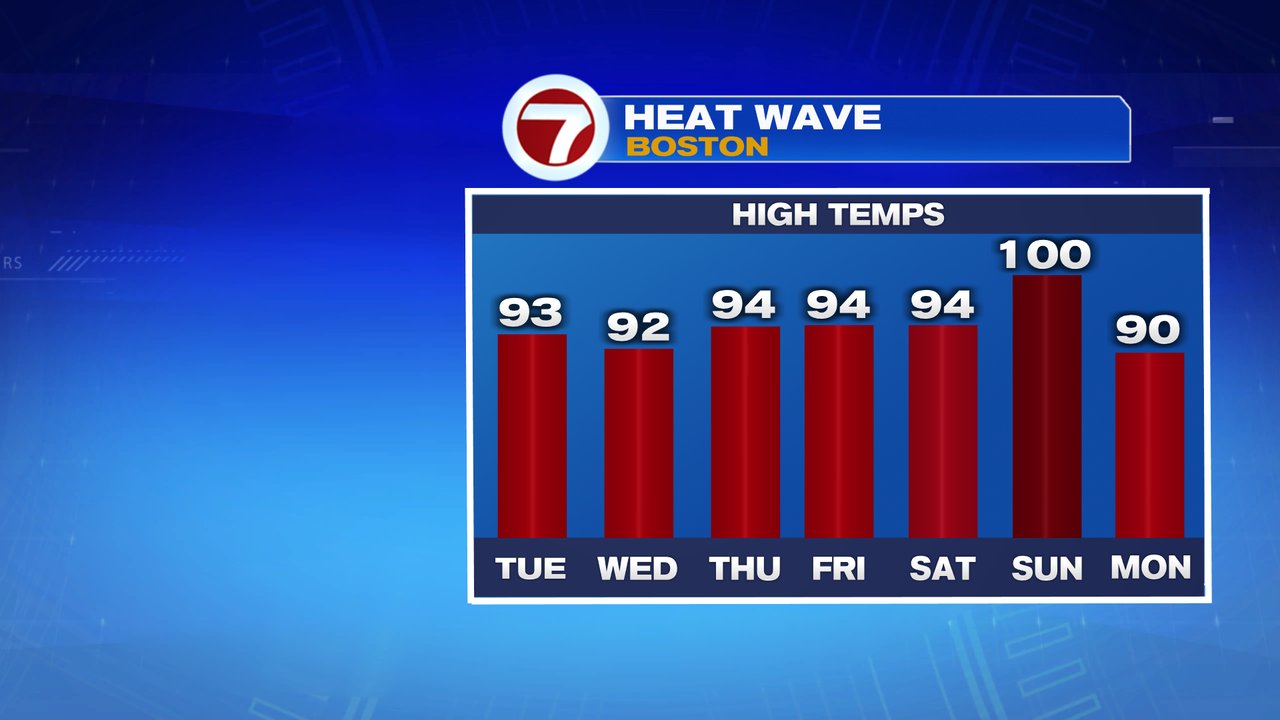 While some high level clouds stream from the west this afternoon, we stay rain-free through the day. That'll allow for a great afternoon from the ball fields to the golf courses to the patios to the pools. Enjoy the refreshing change! Tonight will be great, with lows back in the 50s in the burbs, 60s in Boston. Windows open type evening.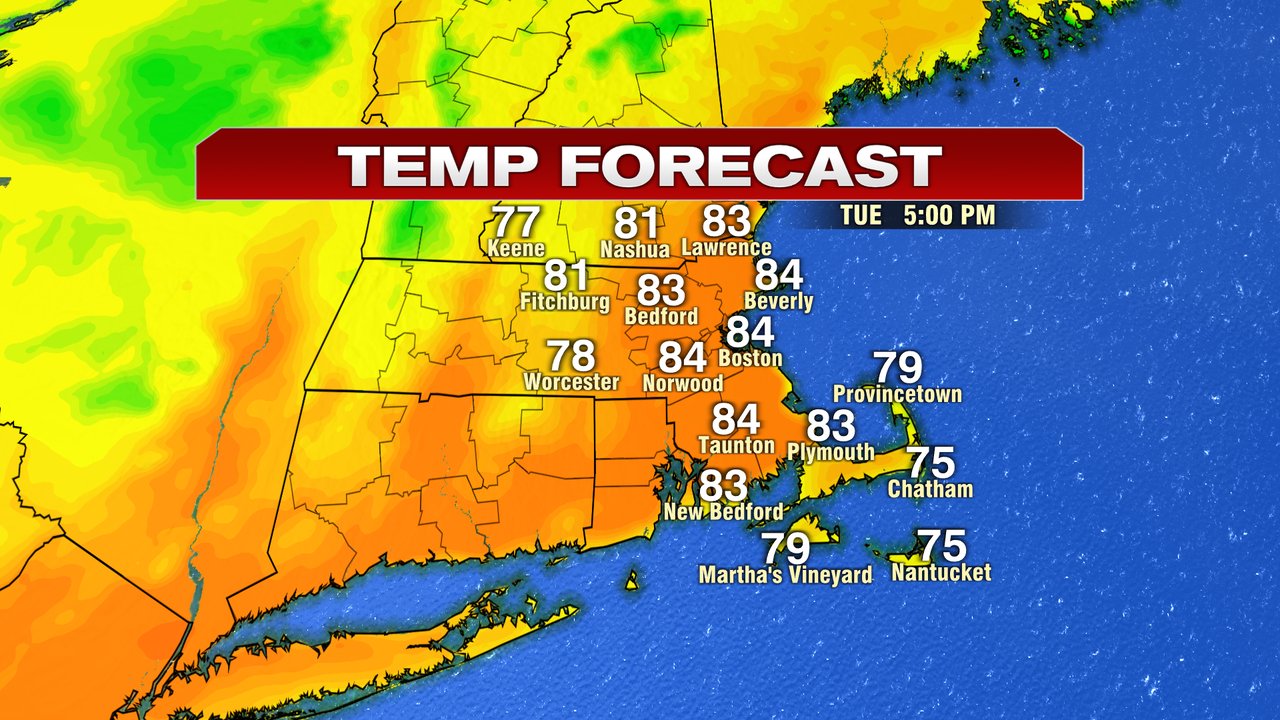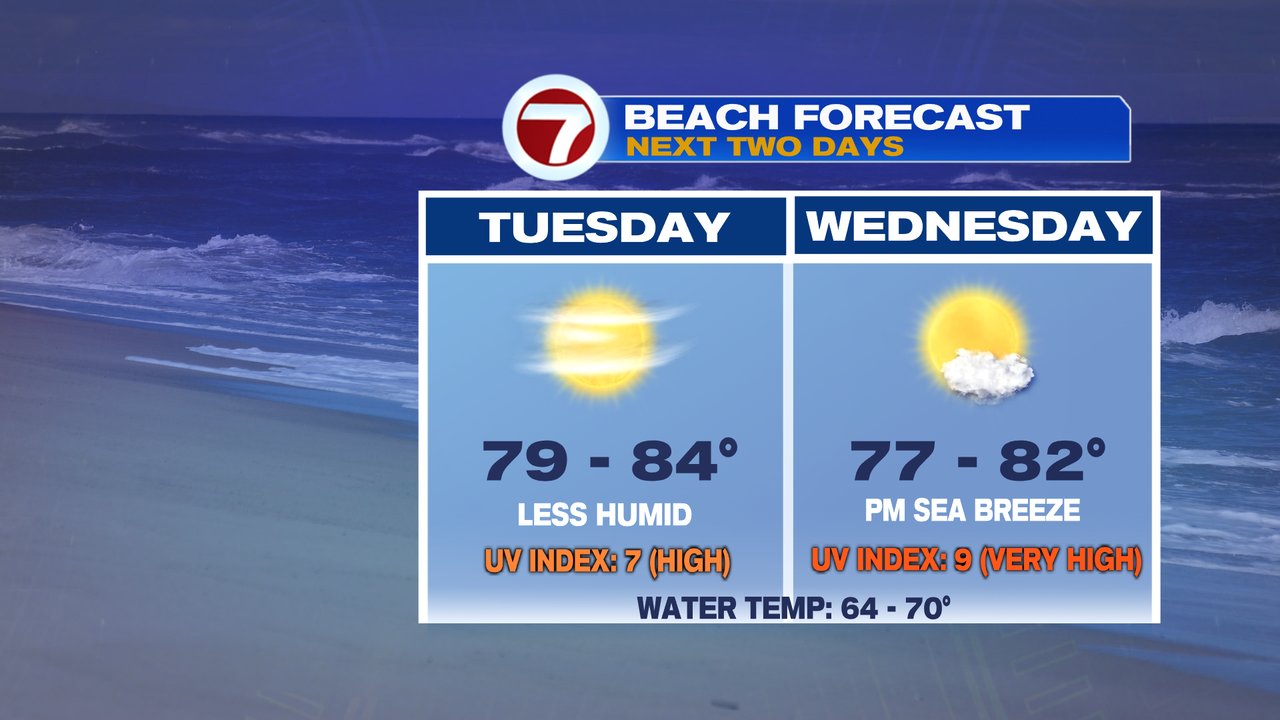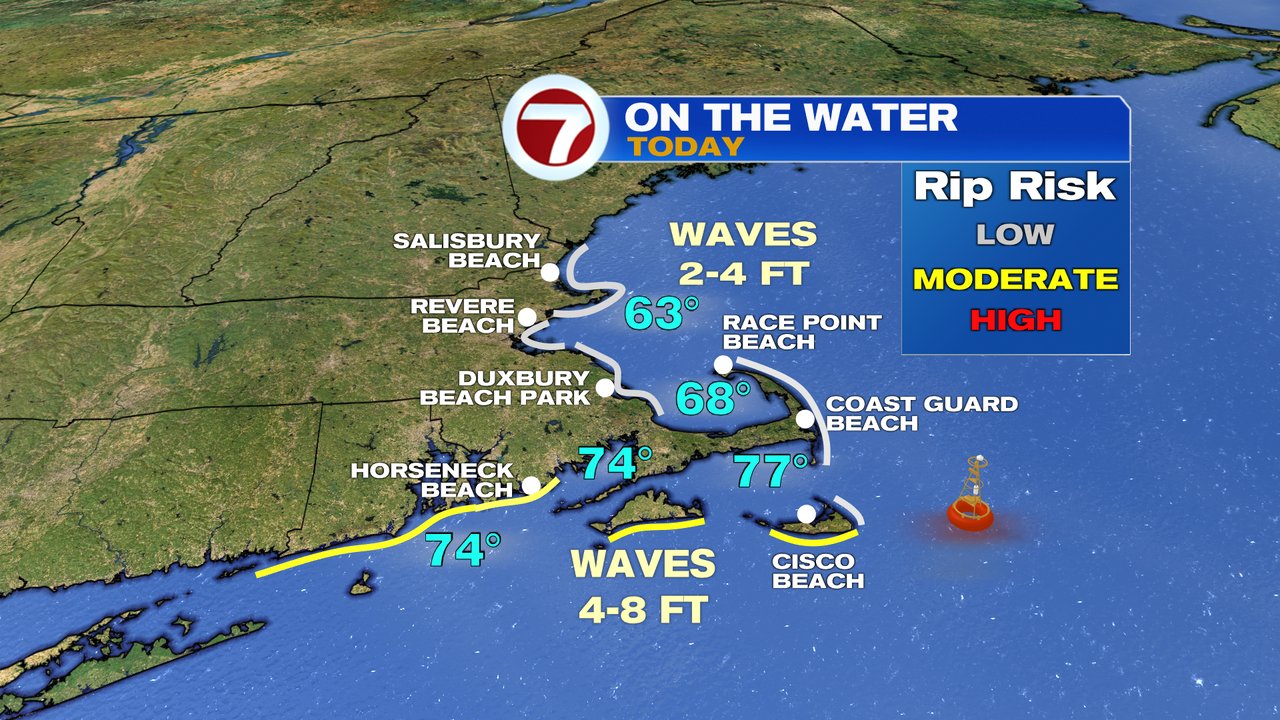 Temps tomorrow run a bit warmer inland, upper 80s, but fade back to near 80 at the coast with a sea breeze.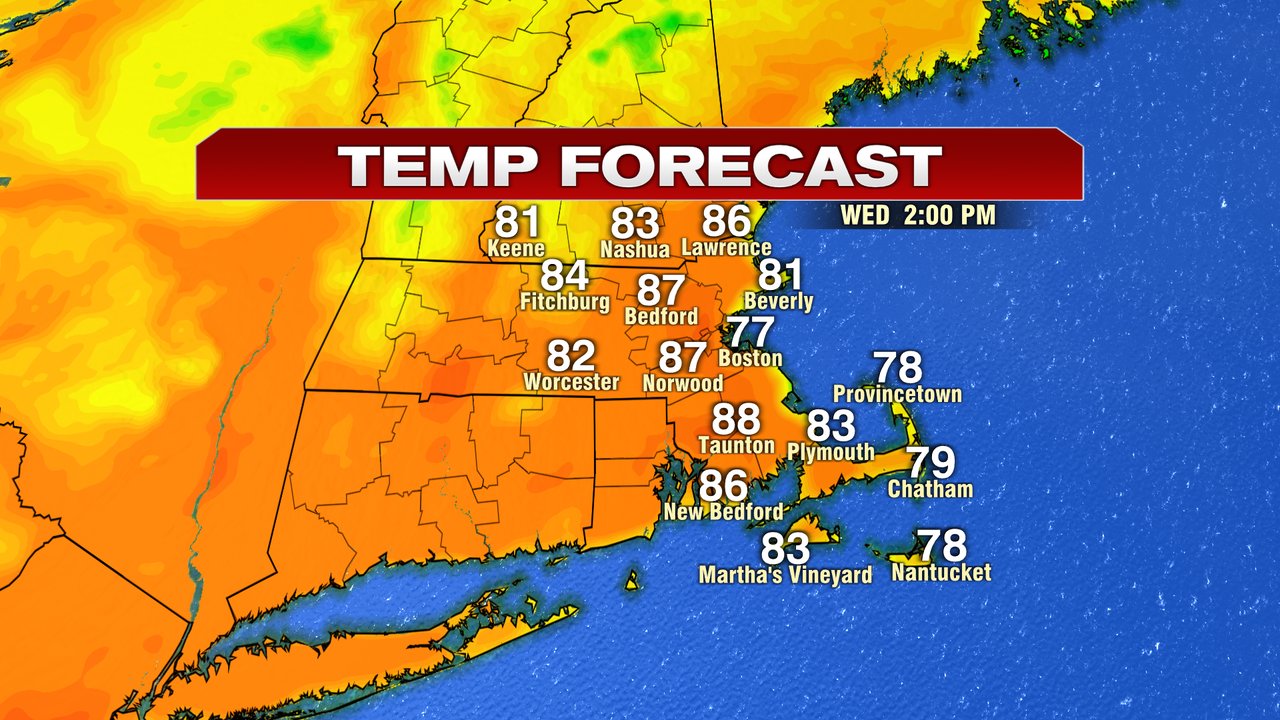 We do increase the humidity Thursday and Friday with the risk of a few scattered storms in the afternoon both days. Highs near 90 inland and hold in the 80s at the coast.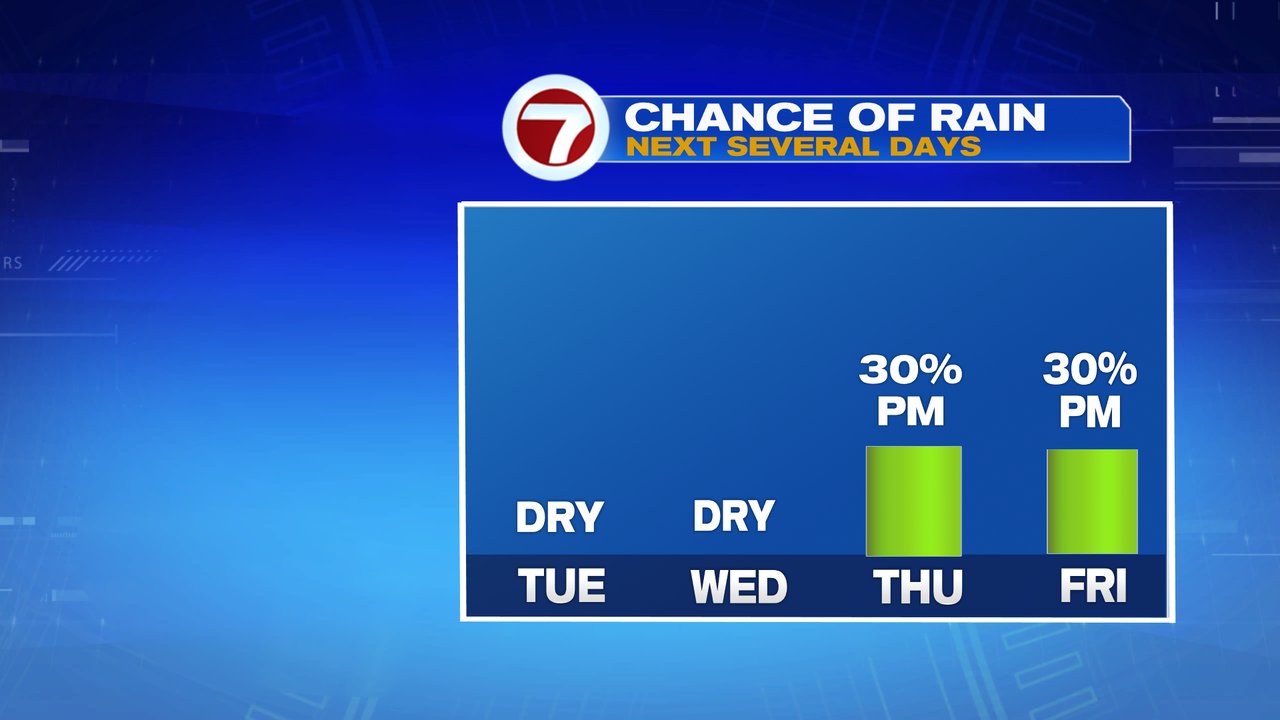 The weekend still looks good as highs head for the 80s with lower humidity back in place.