[ad_1]

7Weather – Good morning! I give this weekend a 10/10 so far. What do you think? Dry and sunny days have been few and far between this month, but we got just that yesterday. Temperatures climbed to 50/low 50s. For Boston, it was our 7th 50 degree day of the month. On average we have just four of those.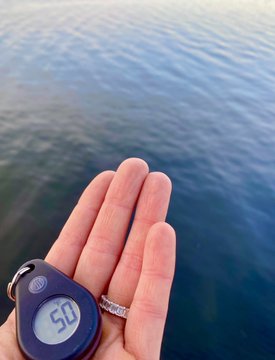 We make a run for the low 50s again. It won't be nearly as bright today. We'll add more clouds to the sky into the afternoon. There's a low pressure system tracking to our west and north. We'll be on the warmer side of it, which is why we'll get so mild and bring in a spot shower chance. Any cold air and snow showers will be to our friends up north. Watch for that spot shower after 6 pm. Although amounts if you get any will be very minimal.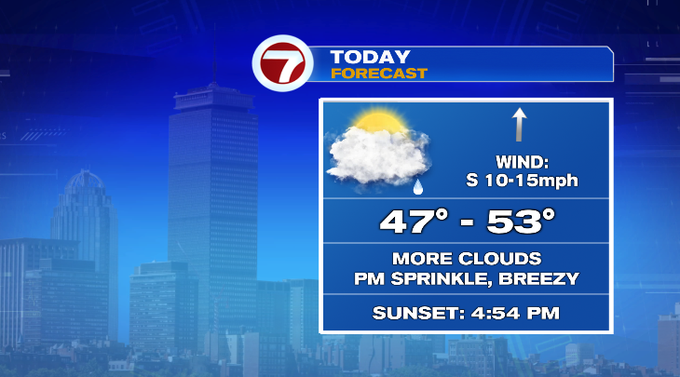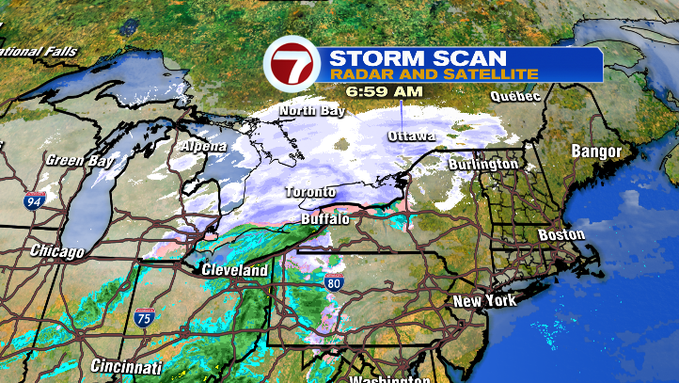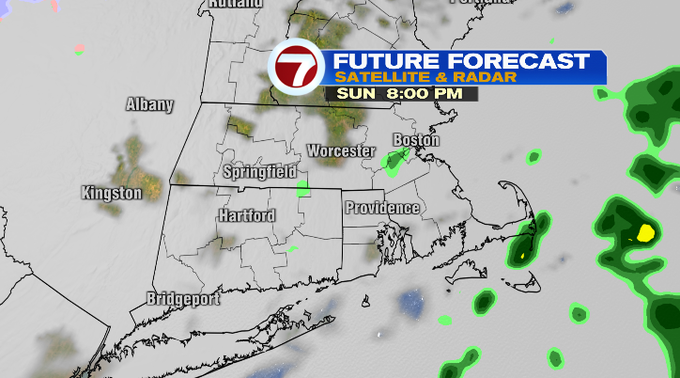 Overnight into tomorrow morning temperatures should hold in the 30s with a lot of clouds around. The breeze will fade by sunrise. Tomorrow will be another mild day. Temperatures will get into the range of the upper 40s/near 50. A lot of clouds, but not much wind. Late tomorrow into Tuesday, a front will bring the chance for a rain/snow mix. Amounts once again look light. This will usher in colder air. High temperatures midweek will be in the 30s.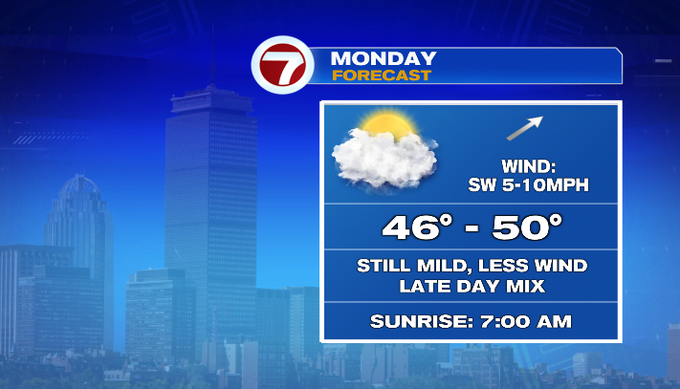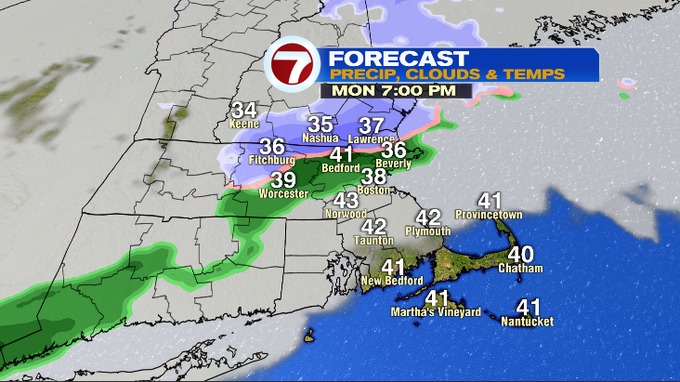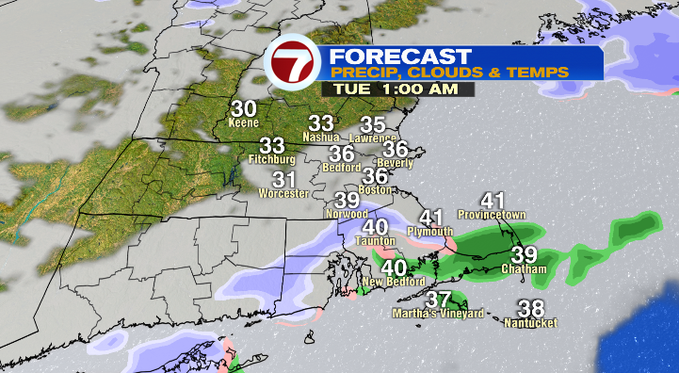 Big changes in the jet stream this week. As it dives south allowing Arctic air to spread in. We'll go from the 50s for highs today to near 20 by next weekend! This will definitely be our coldest air of the season.
Models have been back and forth about snow late week. Right now, any low tracks away from us. There could be some flurries on the Cape Saturday morning.
Enjoy the rest of your weekend!
-Meteorologist Melanie Black
[ad_2]

Source link