We need rain and we'll finally get some with a summer nor'easter on the way for Wednesday. Rain will spread into the area tonight and last on and off through Wednesday night. And one thing we haven't dealt with for a while… a wet morning commute Wednesday morning. The steadiest rain will be overnight tonight. It won't rain steady sunrise to sunset tomorrow but we'll have scattered showers around all day.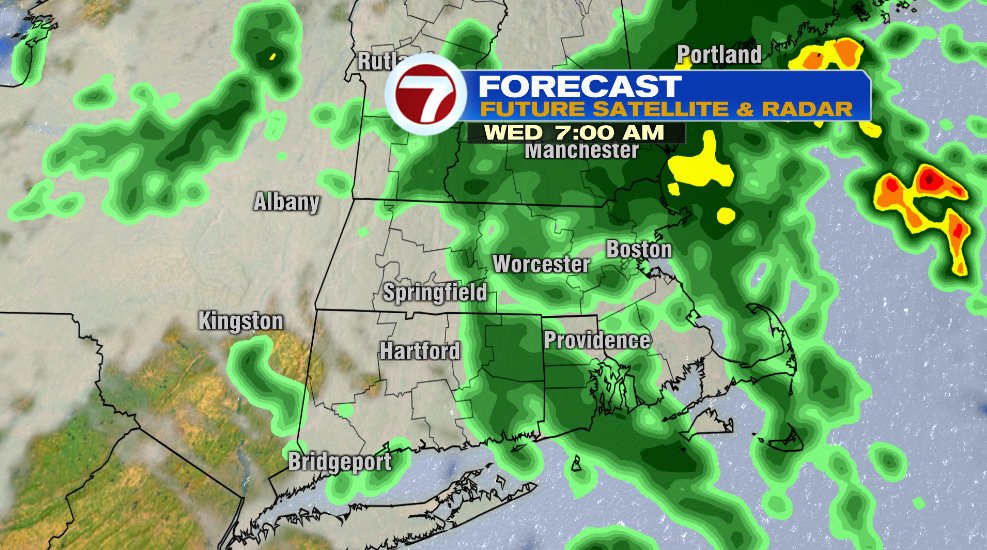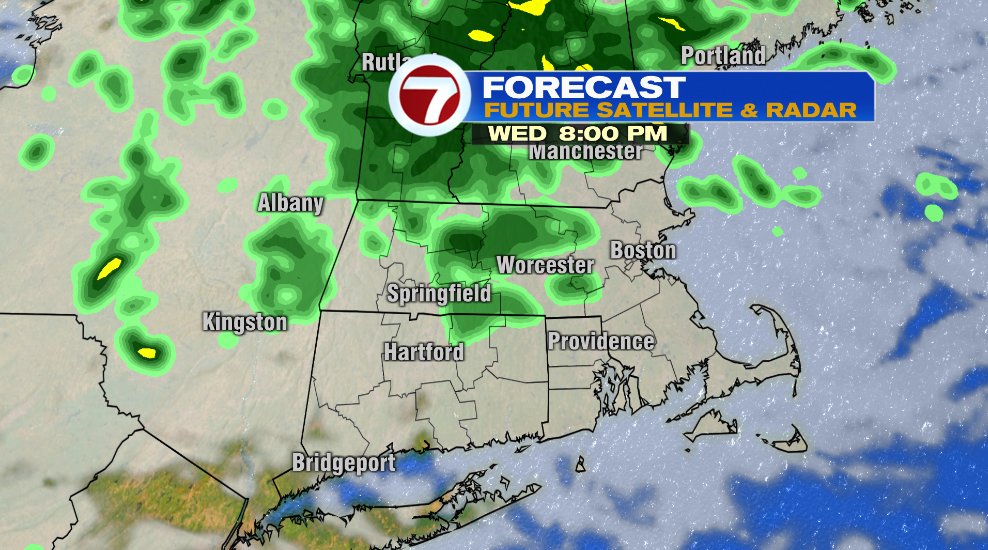 Not only will we have clouds and rain but say goodbye to the warmth for the day — it'll be chilly! Temperatures will struggle to climb to 70° tomorrow afternoon.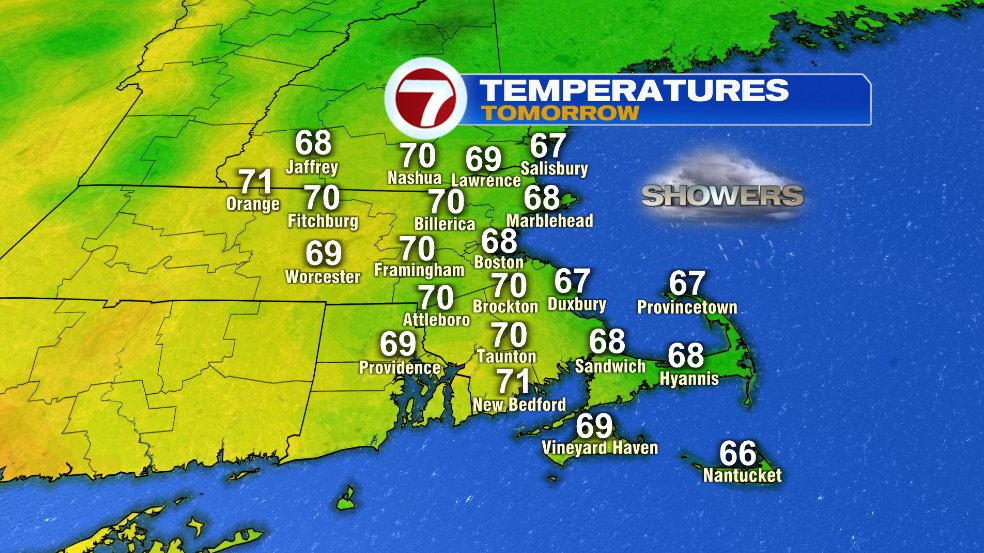 And in typical Nor'easter fashion, we'll have wind as well. We've definitely had worse wind so don't be overly concerned. The strongest wind will be late overnight (almost toward tomorrow morning) through 3pm on Wednesday. Wind gusts for most will be 25-35 mph but the Cape and the Islands could see wind gusts to 45 mph.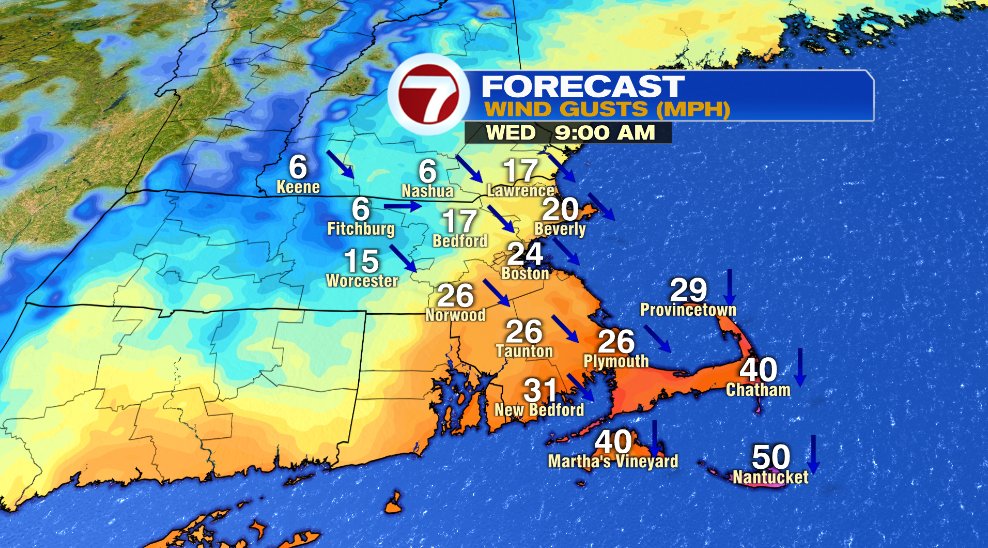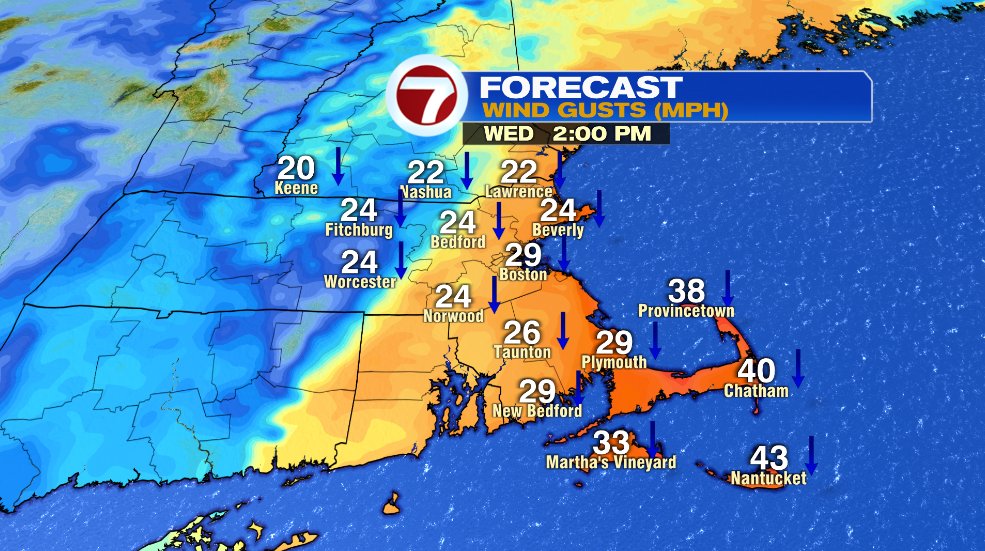 Only the Cape and Nantucket have a wind advisory in effect tonight and for Wednesday.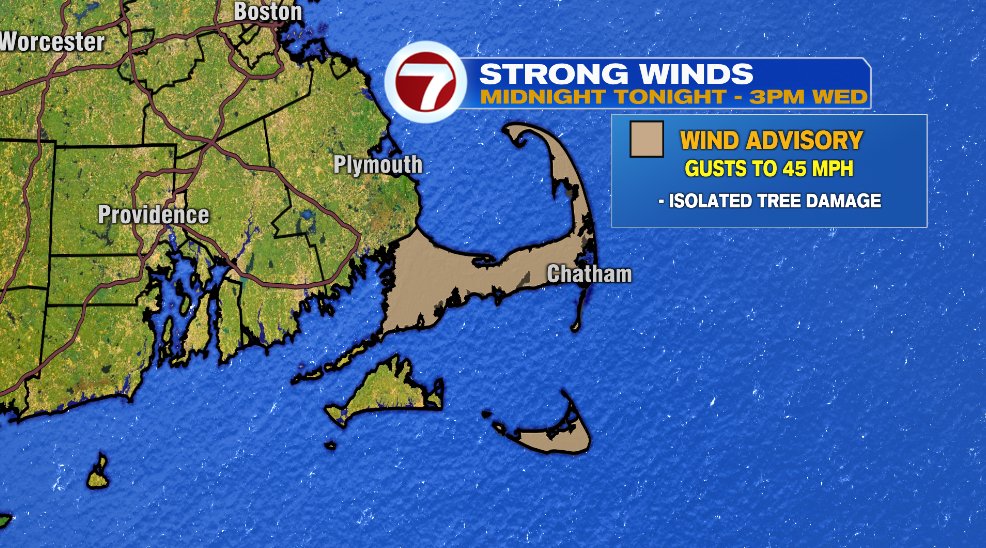 Off shore the wind will be quite a bit stronger and while that may not be felt physically by us, we'll see the impacts in terms of rough surf and rip currents tomorrow. Thankfully with temperatures only near 70° it's not really a beach day anyway.