Cloudy skies and cool air have won out the last several days, and the last two, also feature periodic bursts of heavy rain. In fact, parts of Southeast Mass picked up 3-5″, with the highest totals from Duxbury to Kingston to Plymouth. Across Boston to Worcester and through much of MetroWest, the totals weren't as high, but still a good drink for that recently dropped grass seed/lawn recovery.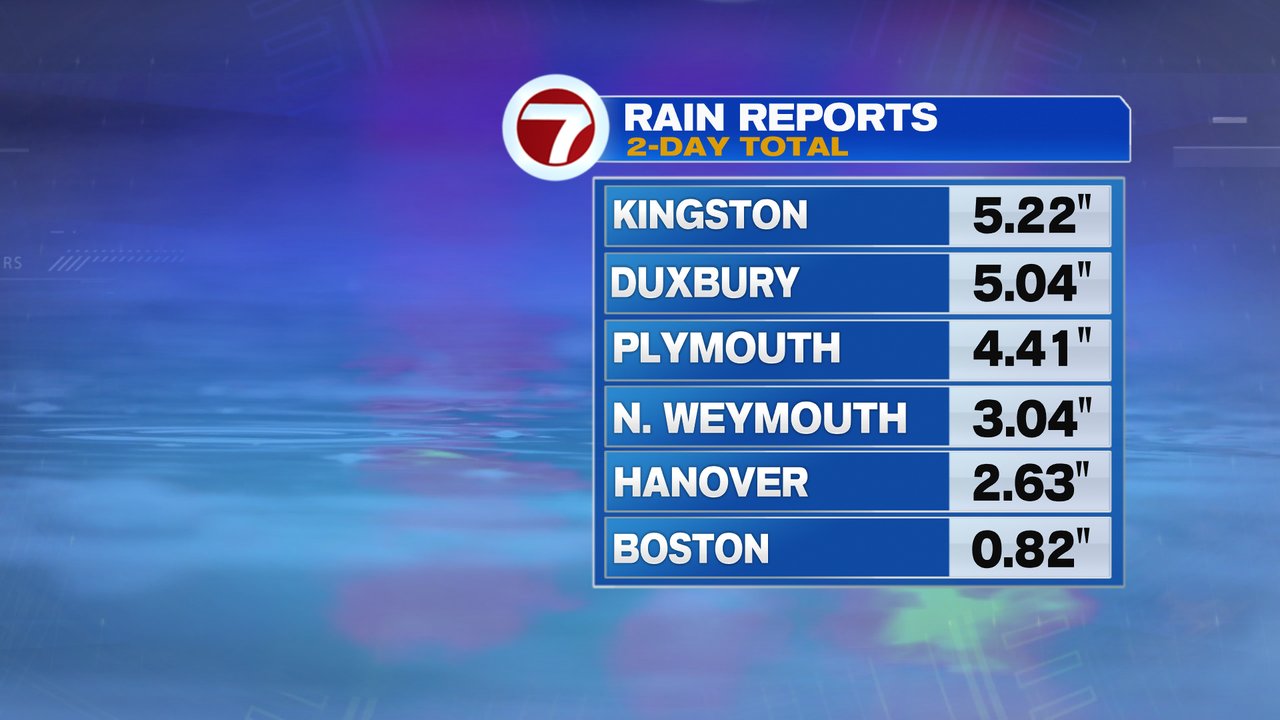 Clouds break from northwest to southeast across the area today from mid morning to early afternoon (latest to see the sun will be across Southeast Mass). Highs today jump up, into the low to mid 70s inland, mid to upper 60s at the coast.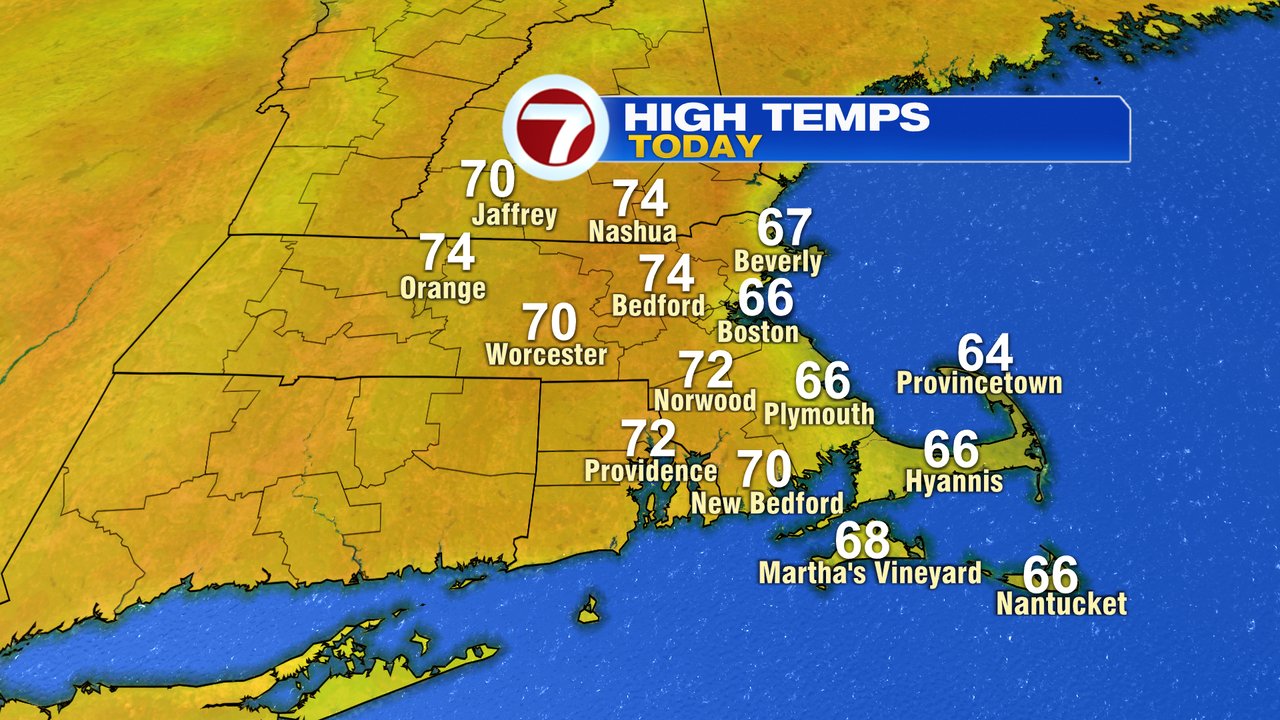 Tomorrow, low clouds in the morning break for sun, and temps jump up into the mid 70s for many. It'll stay dry through much of the day, however, a stray shower near sunset can't be ruled out as a cold front sweeps through.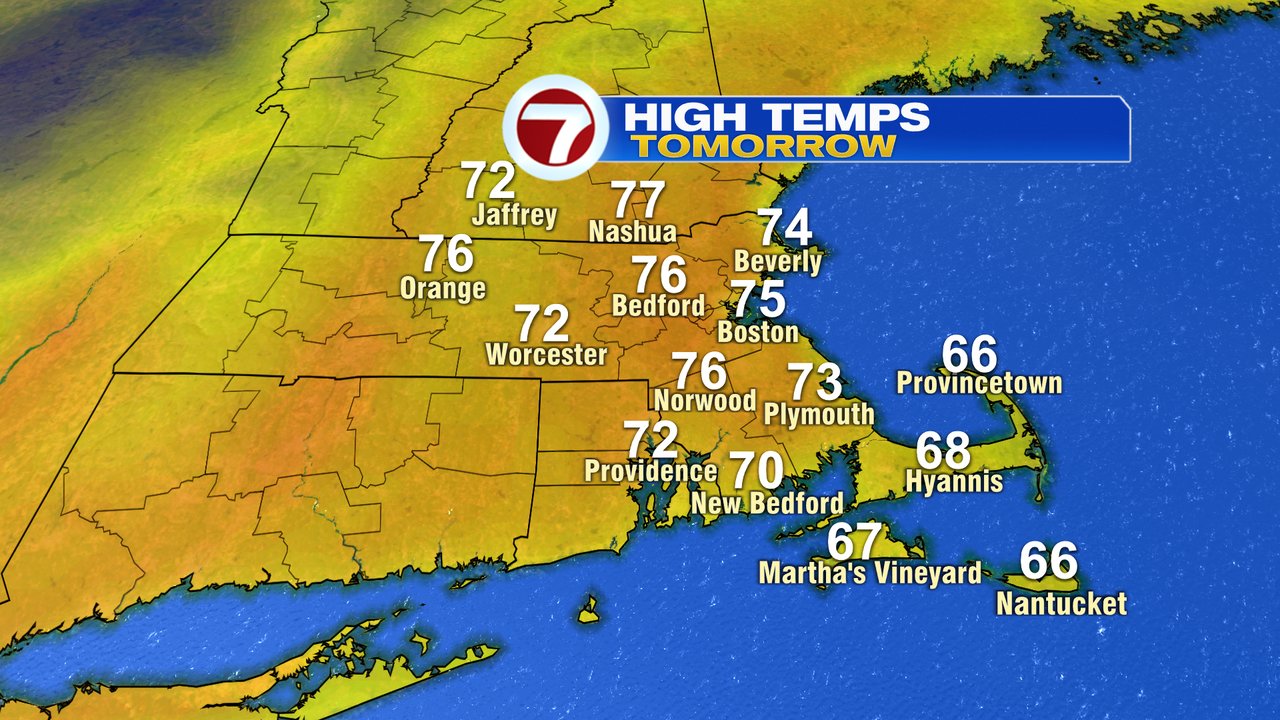 The cold front will deliver much cooler air for the weekend, as a crisp feel to the air settles in. Highs run 55-60 Saturday and in the low 60s Sunday and Monday as we stay dry. The coolest air settles in Saturday night, with lows in the mid to upper 30s in the burbs. Overall, a great holiday weekend for apple picking, to the ball fields to checking out the foliage up north.