Woot Woot! The fabulous June weather we experienced has returned just in time for the weekend! Sunny skies, seasonable temps and low humidity back in town today and will be with us for both Saturday and Sunday thanks to High Pressure just west of New England: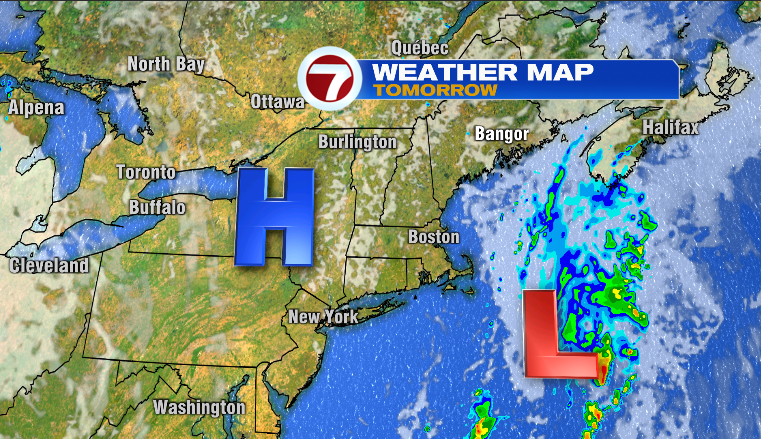 Here is how the weekend shapes up…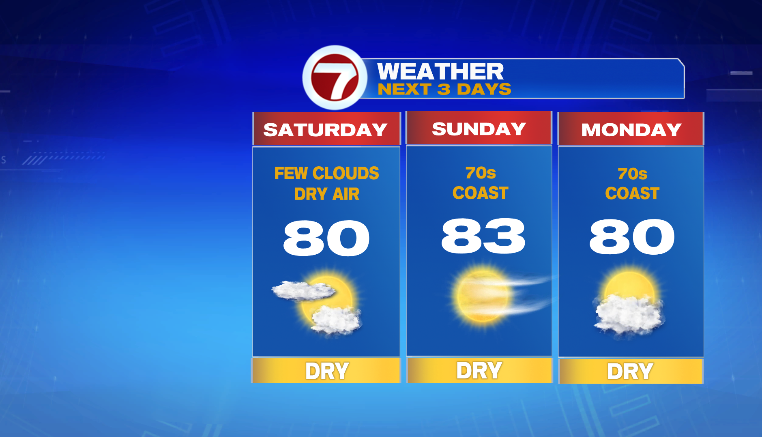 A closer look to Saturday…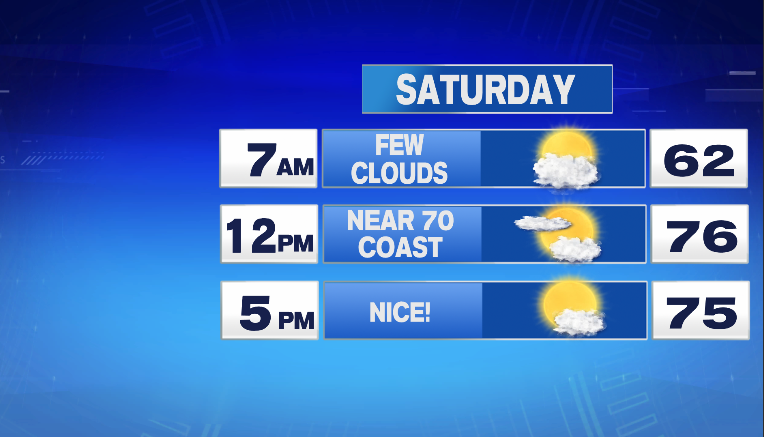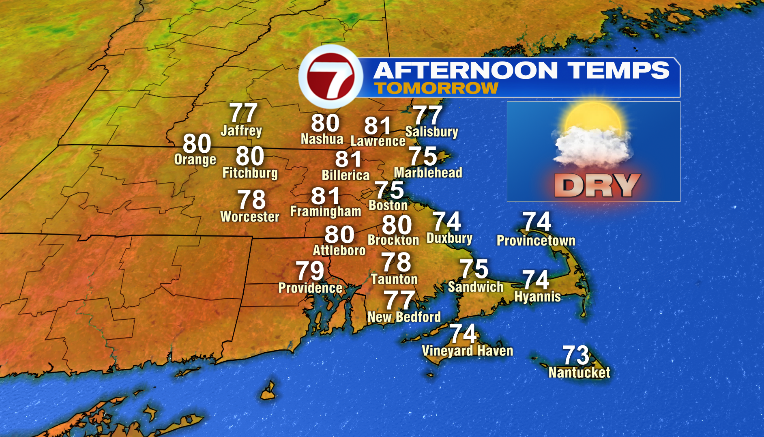 Some great summer weather for any and all outdoor activities planned! If I had to split hairs, I might give Sunday a slightly higher score based on the likelihood of brighter sunshine versus Saturday but even Saturday should have at least a partly sunny day. It's another Friday night in the summer and while we desperately need rain for our serious drought it is tough to root for washout weather in a Friday night blog…so I won't. I will say we do have a chance at some beneficial rain next week. The setup will be an area of Low Pressure forming off the Virginia coast early next week and then move northeast by Wednesday. As of this evening, it looks like the track of that storm may keep the heaviest/most beneficial rains (1″+) just offshore but perhaps the storm track will change between now and then…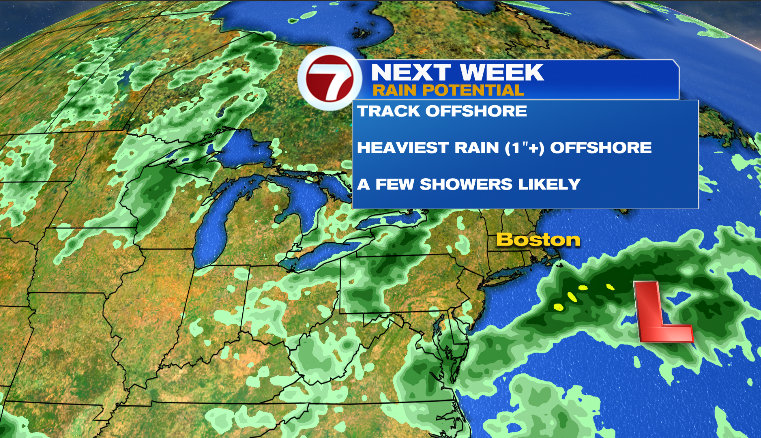 Until then, enjoy this fine summer weather the next few days!
~JR