We're kicking off the last school/work day of the week right this morning with dry skies and a comfortably cool pattern. Any patches of fog or low clouds break for a ton of sun by mid morning, allowing for a mainly sunny day. If you do notice a bit of a milky or hazy appearance to the sky late this afternoon, it's not cloud cover, it's some smoke from the western wildfires making it's way into New England. It's mainly mid to high level stuff, so not an air quality issue, but will likely help give the sunset an extra kick of orange and red. Temps this afternoon run in the low to mid 70s near the coast, to the upper 70s to around 80 inland.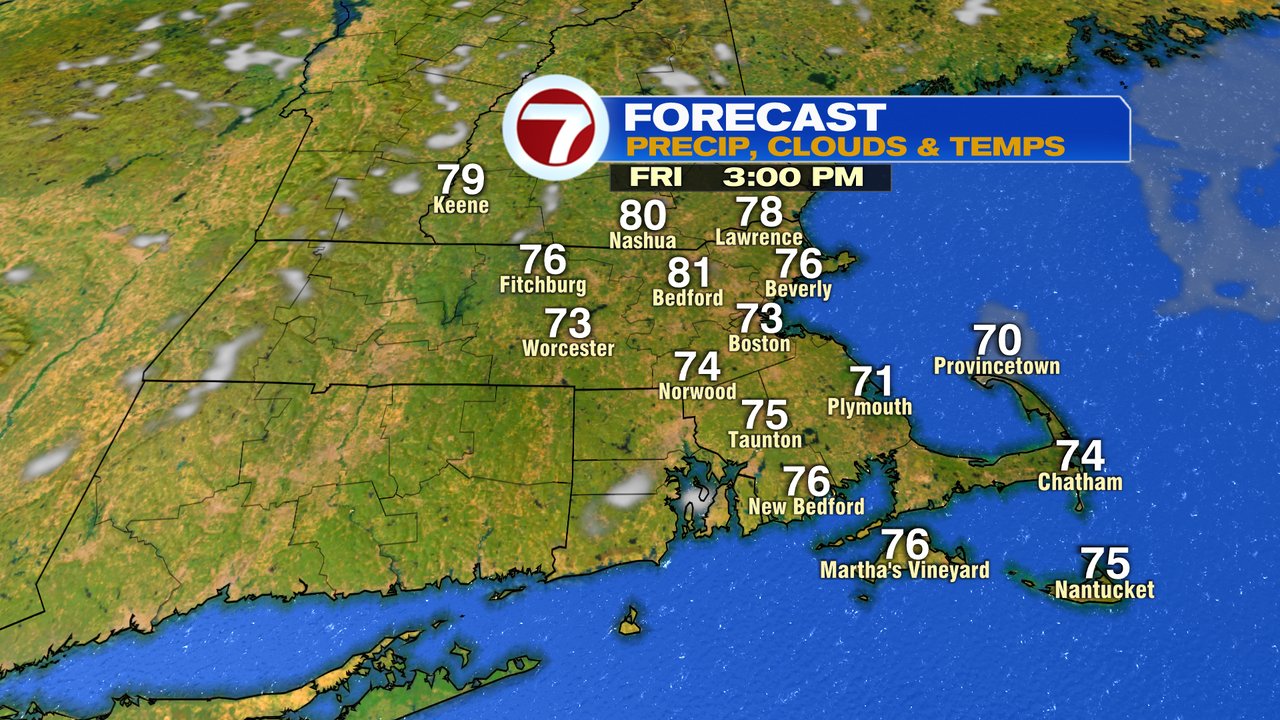 We'll stay dry tonight too, with temps fading back into the 50s and 60s. Full harvest moon rises just after 7pm, should be a nice moonrise too.
Tomorrow starts off comfy with a colorful sunrise with a lot of oranges and reds on the eastern horizon thanks to some leftover smoke in the atmosphere. The afternoon turns out quite summery too, with highs in the mid 80s inland, 70s at the coast.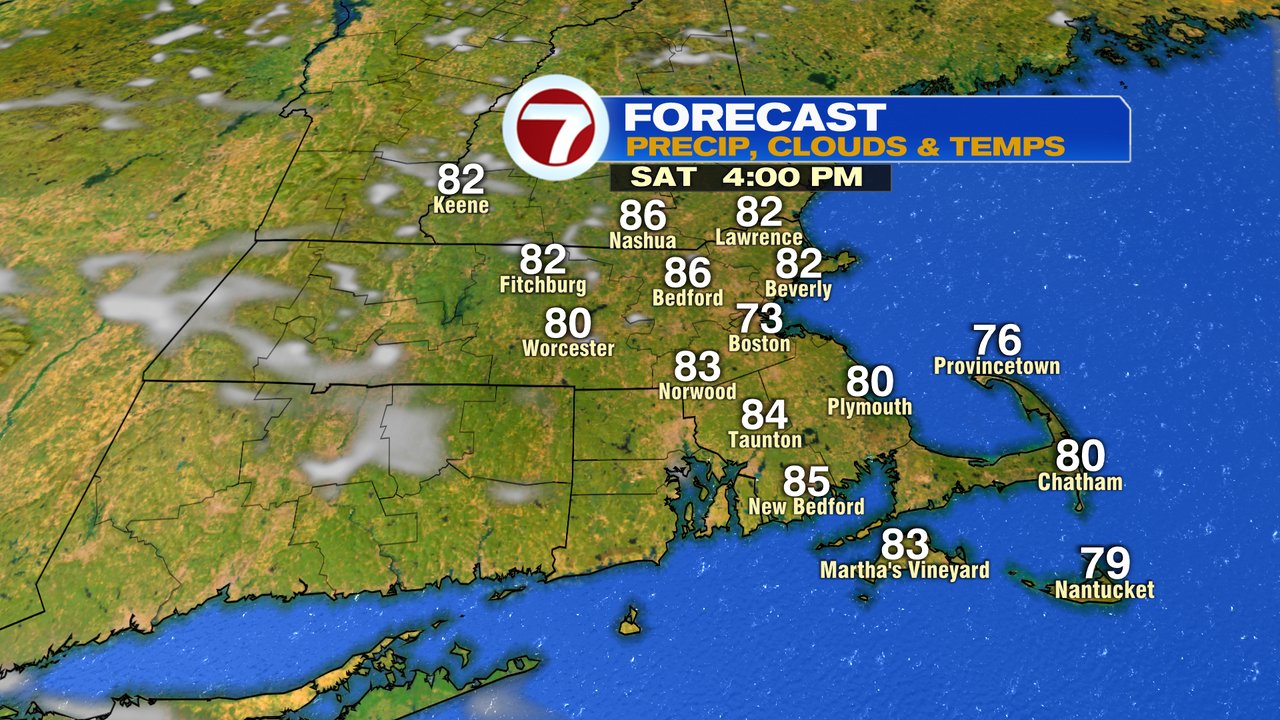 Sunday, more clouds push in to filter the sun. It'll still be warm with highs near 80. Heading to the beach this weekend? Waves/surf is kicked up with an elevated risk of rip currents thanks to Hurricane Earl well offshore.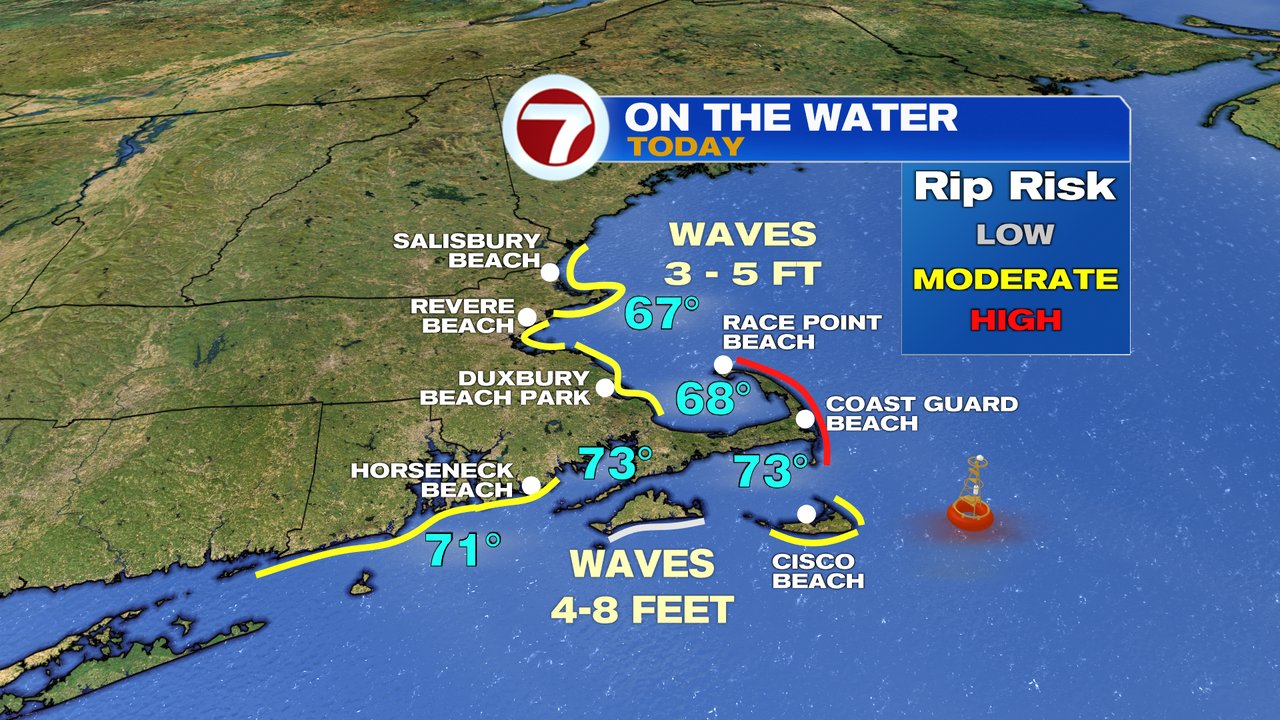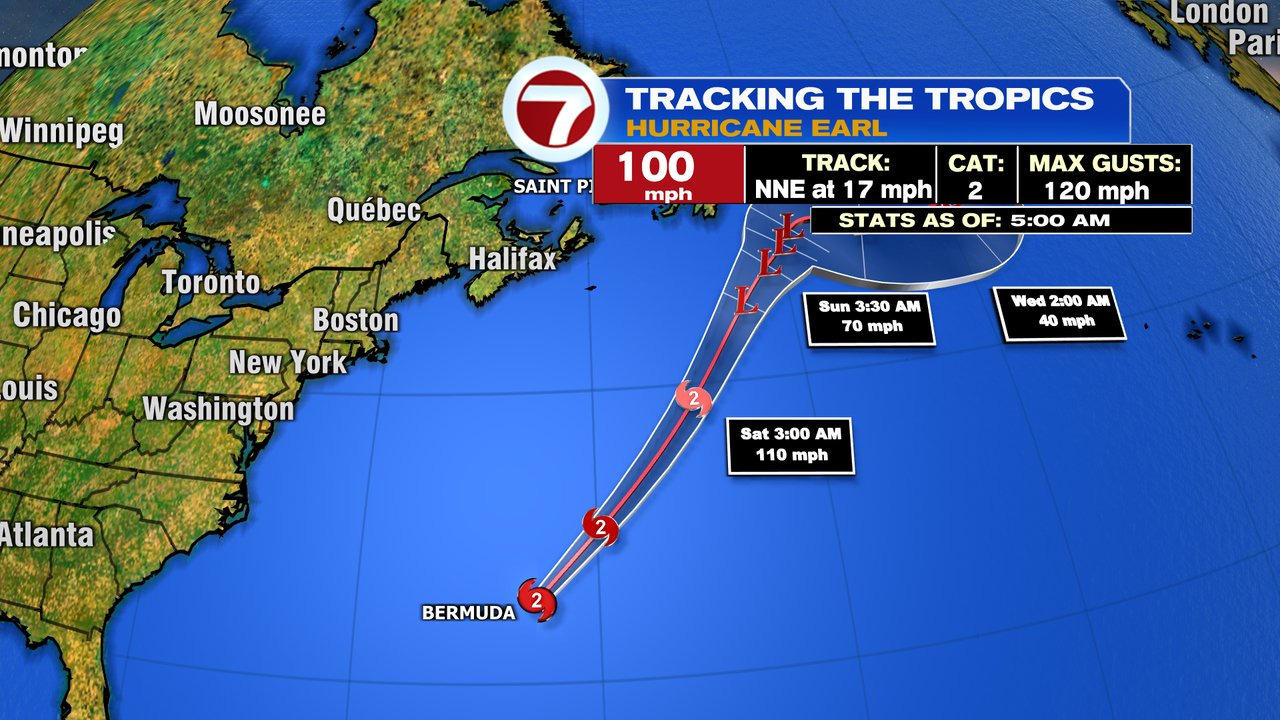 The chance for some scattered showers returns early next week.